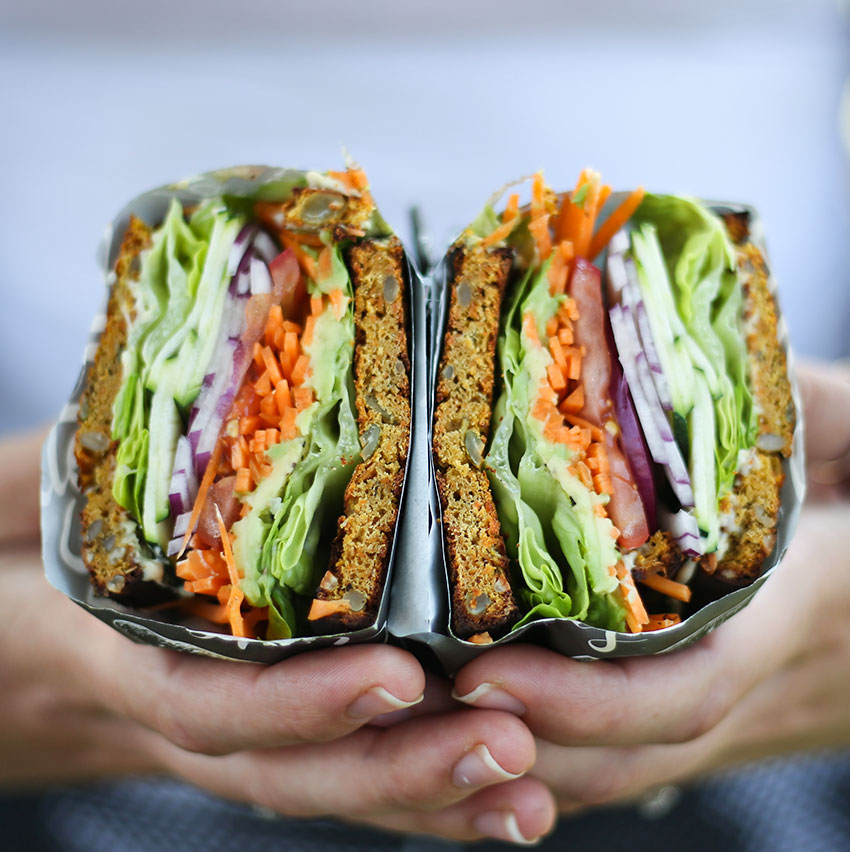 VERY VEGGIE SANDWICH
Stuffed Full Of The Good Stuff!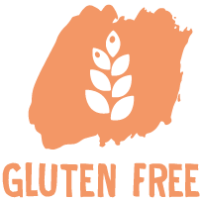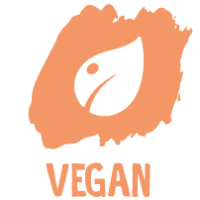 "These sarnies are stuffed to the crust with fresh, crunchy, juicy, crispy goodness!"
Ingredients
2 carrots, grated
2 big tomatoes, finely sliced
1 red onion, finely sliced
1 courgette, finely sliced with a peeler
1 baby gem lettuce
1 avocado, finely sliced
1 clove of garlic, peeled
Olive oil
Sea salt
Freshly ground black pepper
8 slices of Sweet Potato Toasting Loaf
Optional extras: Hummus / Mustard / Chutney / Vegan Mayo
Process
1. Toast the Vegbred on both sides then build your sandwiches…
2. For each sandwich start with a generous spread of any of the optional extras (we particularly love a hummus and chutney combo!) then layer up with some the grated carrot, a couple of slices of tomato, some red onion, courgette slithers and avocado slices.
3. Season with a pinch of salt and pepper and drizzle with a little olive oil before topping with a few of the baby gem lettuce leaves.
4. Rub the second slice of Vegbred toast with the clove of garlic and top the tower!
5. Squidge together gently and serve!