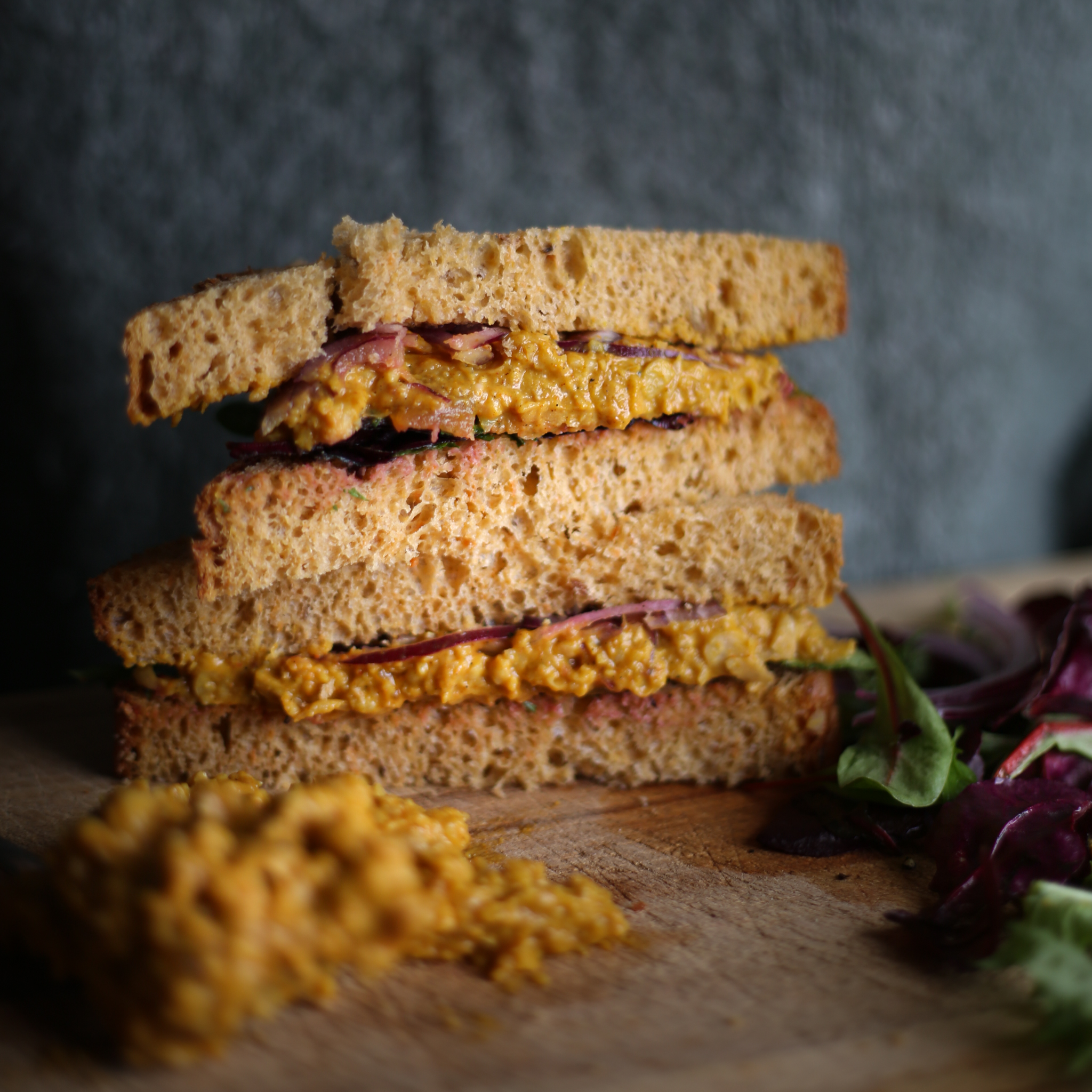 CORONATION CHICKPEA SANDWICH
Tongue Tinglingly Delicious!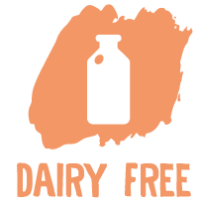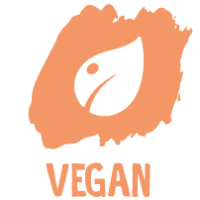 Ingredients
8 sliced of bread of Vegbred Tin Loaf
1/2 a red onion, finely sliced
2 big handfuls of mixed leaves
1 jar or tins of chickpeas drained and rinsed
3 tablespoons of plant based mayonnaise of your choice
2 tsp curry powder
2 heaped teaspoons of mango chutney
1 small clove of garlic, peeled and grated
The juice of half a lime
Sea salt and pepper
Process
Method to make the filling:
1. Tumble the chickpeas into a large mixing bowl and with the back of a fork or a potato masher, roughly crush the chickpeas.
2. Add the mayo, curry powder, mango chutney, garlic, lime juice and a good pinch of salt and pepper to the chickpeas. Mix really well until all the ingredients are combined.
3. Have a little taste to check you're happy with your mixture. At this stage you can always add a bit more salt and pepper or a bit more mango chutney if you want it a little sweeter!
4. To build your sandwiches - lay out 4 slices of the bread and divide the coronation chickpea mixture equally onto each slice then spread it out evenly.  
5. Scatter over the sliced red onion and mixed leaves then top with the other 4 slices of Vegbred.
Cut each sandwich in half and serve!