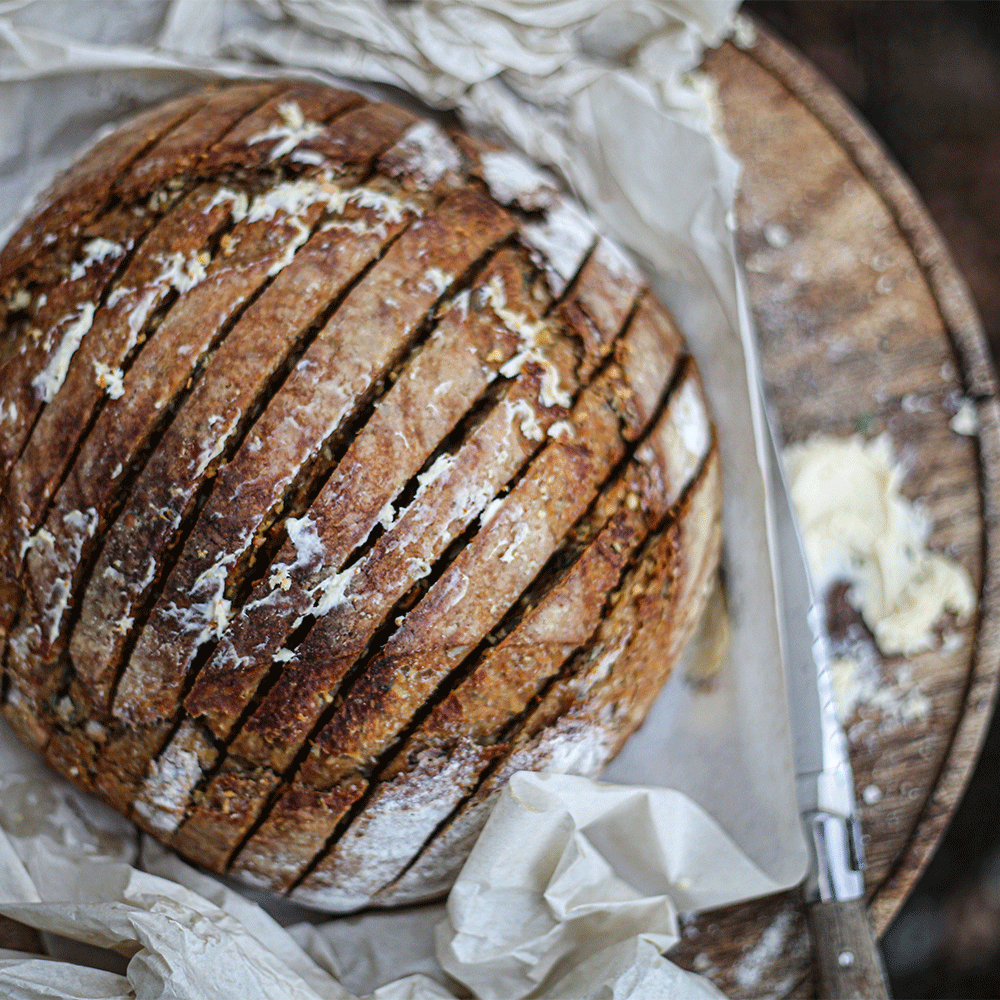 HASSELBACK GARLIC BREAD
Oozey, Garlicky Chunks To Dip & Dunk!
Ingredients
1 Loaf of Vegbred Sweet Potato Sourdough
150g Naturli block or alternative plant based butter
1 or 2 cloves of garlic - the amount of garlic is completely up to you, depending how garlicky you want to go! 1 clove will give you a nice garlic hum… 2 cloves will pack in full garlic punch! We went for the punch!
Sea salt & Freshly ground black pepper
Process
1. Pre - heat the oven to 180c / 350f / gas mark 4.
2. Peel and finely grate the garlic onto a board or into a bowl. Sprinkle with a pinch of salt and pepper.
3. Dollop the Naturli butter on top of the garlic and with the back of a fork, mash it into the garlic for a minute or so until you have a lovely garlic butter.
4. Take your Vegbred sourdough Loaf and starting at one end, using a bread knife, cut slices but stop cutting just before you get to the base of the loaf so that everything stays held together.
5. Now take your garlic butter and place equal sized dollops into each cut and careful spread it on one side. Continue until all the cuts have garlicky goodness in them and you've run out of butter.
6. Wrap the your prepped hasselback loaf snugly in tin foil and place it on a backing tray.
7. Pop the loaf in the oven and let it bake for about 15 minutes.
8. Either serve as it is or for an extra crunchy crust - once the baking time is up, open up the foil and pop it back in the oven for a further 5 minutes or until it's nice a crunchy!
Serve the garlic bread in the middle of the table for everyone to help themselves to a chunk, to dunk and enjoy!
XX